Being a scientist really appealed to me because I was really excited about the opportunity to be curious about the world and to try to answer questions that interested me about the natural world.

Amanda Koltz - PolarTREC 2012 Predatory Spiders in the Arctic Food Web
One of the most challenging things about being a teacher is to get students truly interested in what they're learning.

NIck LaFave - PolarTREC 2012 Predatory Spiders in the Arctic Food Web
One of the most rewarding things about being a scientist is the discovery of new knowledge. You get to go out and ask questions that nobody has asked before, use your imagination to see the world around you and become excited about discovering new knowledge and new ideas.

Michael Sheriff - PolarTREC Predatory Spiders in the Arctic Food Web
Featured Video
Kate Miller on the IceCube Neutrino Observatory 2016 Expedition takes you on a 20-minute walking tour of the Amundsen-Scott South Pole Station.
Featured Albums
PolarTREC teacher Erin Towns' expedition to Ilulissat, Greenland and the west Greenland Ice Sheet, from April 24th to May 14th, 2022.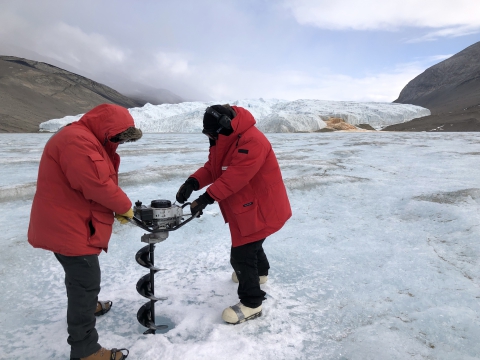 PolarTREC teacher Lucy Coleman's expedition to the McMurdo Dry Valleys, Antarctica, from October 25th to December 15th, 2022.
PolarTREC teacher Rebecca Siegel's expedition aboard the Norseman II in the Bering, Chukchi, and Beaufort Seas, from July 17th to August 17th, 2022.
Polar Media Archive Albums
The PMA currently houses 245 albums and counting!